Fidget - Cubix™ - Cube
Purchase 2 Cubix™ or more and enjoy Free Worldwide Shipping!
What is the Cubix™?
Cubix™ is an unusually addicting as well as superior quality desk toy which has the sole purpose of helping you focus. Regardless of whether you are at home, in class or at the office, Cubix™ is specifically designated to keep you in line with what's important. This is a Fidgeting Cube which has six separate sides, each of which features something interesting to do – spin, roll, breathe, glide, flip and click.
So, let's go ahead and take a look at some of the interesting features of the Cubix™. Keep in mind that stress relief toys have been around for quite some time, but this one, in particular, manages to encompass quite a few things in one neat little cube, making it the ultimate tool to battle anxiety in a convenient manner.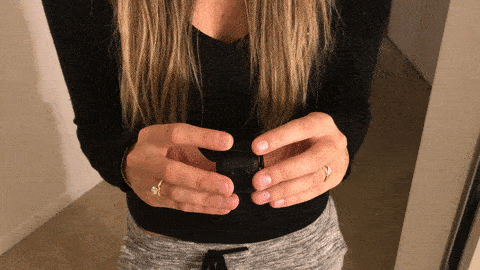 Main Features of the Cubix™
It has six sides, each of which provides the user with something quite interesting to do. The activities are solely focused towards relieving stress and helping you focus properly. As we mentioned before, you can flip, roll, click, glide, breathe and spin the spinner on the Cubix™ in order to battle stress regardless of where you are.


Helps you stay focused. This is one of the most important things that you should consider about the product. It is going to help you channel your powers of concentration towards something productive, and it's going to keep you focused.


The cube is extremely lightweight yet particularly durable.
Now, it's also worth noting that this is a product which is going to help people who don't really fidget. The inventors have spent the last half of the decade deeply researching the topic and matter of fidgeting, and it's safe to say that almost everyone fidgets to a certain extent in a wide range of different ways. So, Cubix™ is here to provide you with the ultimate fidgeting opportunity. Keep in mind that there is an overwhelming amount of orders for the product and the shipping might actually take up to 10 business days. The cubes are in-stock and ready to go.
We live in a stressful world in which every coping mechanism is highly appreciated. With this in mind, this particular and convenient cube is incredibly practical because it's small in shape and appropriate in design; hence, allowing you to carry it with you regardless of where you want to go. Furthermore, it's something that's going to deliver the necessary amount of stress relief while keeping you on point at the same time.
Fidgeting Features
Spin: A rotating dial.

Click: The "dice" side, with 3 buttons that depress to click audibly and 2 that push silently.

Roll: A trio of tactical gears, plus a clickable ball and socket.

Glide: A joystick that coasts across the surface.

Breathe: Modeled after worry stones for rubbing to relieve anxiety...when other...members...aren't readily available or acceptable for rubbing.

Switch: A classic toggler.